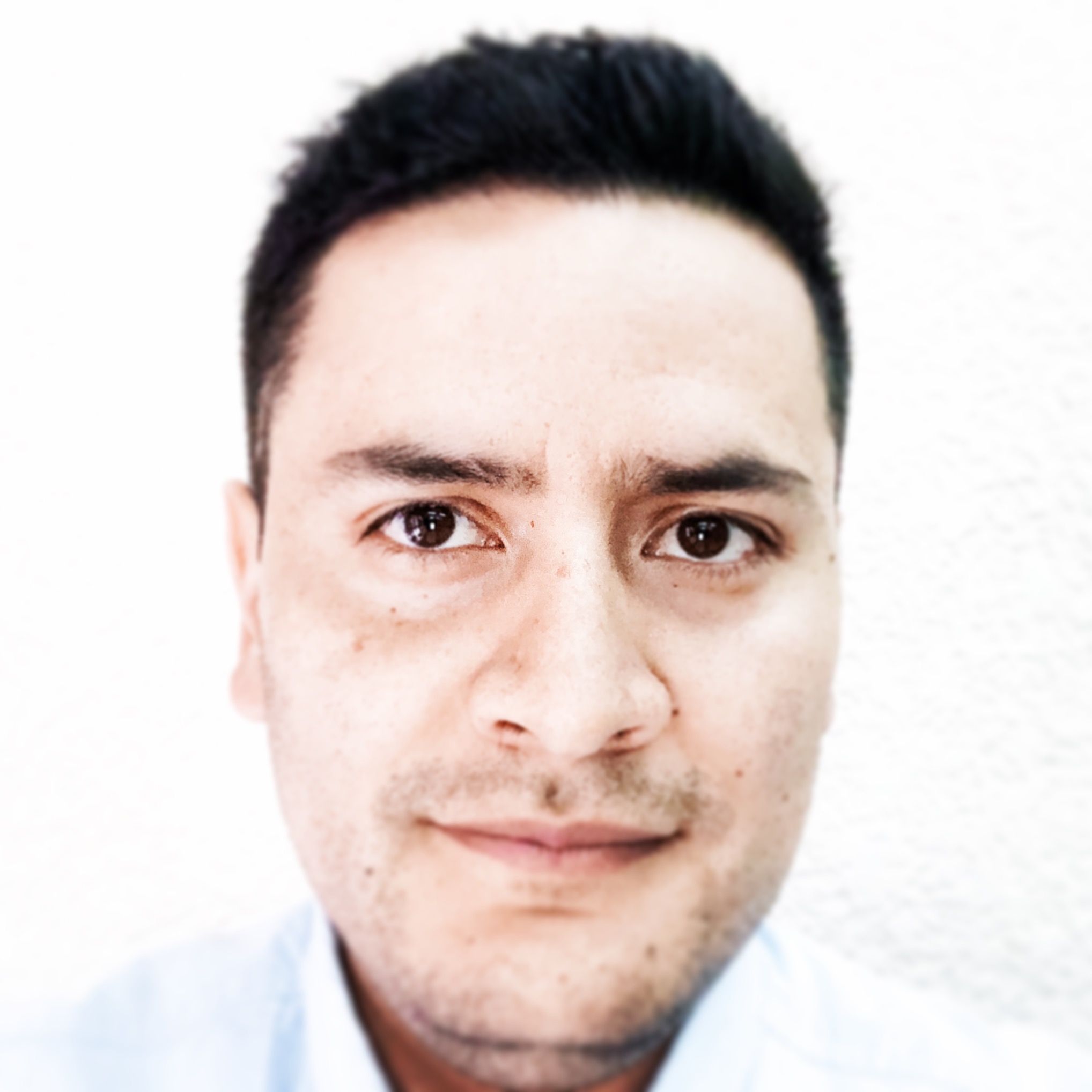 I'm

Fernando Guerrero B.
Security + Art Specialist
I am passionate about information security, coding, and about enhancing processes. I love what I do and I am in continuous evolution. It is in my bones and soul to keep studying and researching, so learning new things is an everyday challenge for me. I'll be glad to help or work with you anytime, just drop me a line and I'll get in touch ASAP.
Skills & Languages
Software Infrastructure 95%
Work Experience
2019 - today
ICS Cybersecurity Architect
Airbus Cybersecurity
ICS Cybersecurity R&D and R&T
2017 - 2019
Cybersecurity R+D
Corporación Eléctrica del Ecuador CELEC EP
Systems Security Audit, vulnerability assessments, SCADA security solutions prototyping, cybersecurity framework proposal, cybersecurity projects management. Industrial systems protection. Research, development and innovation in cybersecurity for the electricity sector.
2017 - today
Coordinador Nacional Ecuador
Centro de Ciberseguridad Industrial
Industrial Cybersecurity research and development.
2009 - 2017
CISO
Corporación Eléctrica del Ecuador CELEC EP
Manage the Corporate Information Security Project for the whole Energy Industry in Ecuador. Establish the Information Security Strategic Plan, which includes the strategy for the energy industry in Ecuador and also the creation of a Latin American Alliance for Information Security in the Energy Industry. Define policies, and coordinate the definition and implementation of guidelines and processes for Corporate Information Security Manage the Information Security Team. Plan and coordinate internal Information Security Audits.
2012-2015
CIO
Corporación Eléctrica del Ecuador CELEC EP
Manage all implementation, innovation, improvement, standardising and strategy processes in the Information Technology and Communications (ITC) field. Align all technology investments to our Corporate's Strategic Objectives. Create policies and guidelines for ITC. Supervise corporate ITC projects and processes. Generate innovative solutions for the core business. ITC Leader for the project: Management Model Improvement for the Ecuadorian Energy Sector. Executive sponsor for our Private Cloud project. Corporate's Information Security Project Manager. Corporate's Network reengineering Project Manager. Unified Communications Project's Executive Sponsor.
Aug 2011 - Oct 2011
Professor
Pontificia Universidad Católica del Ecuador
Project management professor for the Master's in Information Technology program.
2010 - up to present
President
Stonebaum S.A.
We do and offer amazing stuff for and to the world. Be sure we'll do whatever it takes to give you everything you need for you and your business. We have very experienced professionals working with us in the fields of Electrical, Computational, Geographical and Systems Engineers, Linguists, Philosophers, Lawyers and Technicians, you can be sure that our products, services and consulting are the right ones to fulfil your requirements. Give us a call, drop us a message or just comment on our profile. I love being part of this company so far and I'm sure I'll love it even more in the future.
Sept 2007 - Feb 2009
Scientific Assistant
Friedrich-Alexander Universitaet Erlangen-Nuernberg
Scientific Computing Tutor and Scientific Assistant for the Chair of Computing Graphics and Multimedia. Study plan system development for the Masters in Computational Engineering in PHP-MySQL y AJAX.
Jul - Aug 2007
Post graduate working student
Siemens - Germany
Power, automation and control department's technical documentation translation from german to English and Spanish.
April 2004 - Nov 2009
Scientific Assistant
Corporación Eléctrica del Ecuador CELEC EP
Implement a new generation SCADA/EMS system for the Transmission Control Center. Implement the ERP system. Information Security Officer for the Power Transmission Business Unit and then for the whole Corporation.
Jan - April 2004
Support Engineer
Roadtrack
End user technical support engineer.
Education
2010 - 2011
Magister, Strategy and Innovation Management
Universitat Autonoma de Barcelona
2007 - 2009
Master of Science, Computational Engineering
Friedrich-Alexander Universitaet Erlangen-Nuernberg
1999 - 2003
Systems and Computing Engineer
Pontificia Universidad Católica del Ecuador
References
Fernando is a professional in the ITC field, with great working capacity, responsible, detailed oriented and leadership. He has the initiative and creativity needed to conceptualise and implement any new project.
My Interests
I have a keen interest in art (painting and writing). I also love studying, playing basketball, and cooking.
Arts (music & painting)
Bicycling
Watch Movies
Basketball
Shopping
Cooking
Swimming
Picknicks